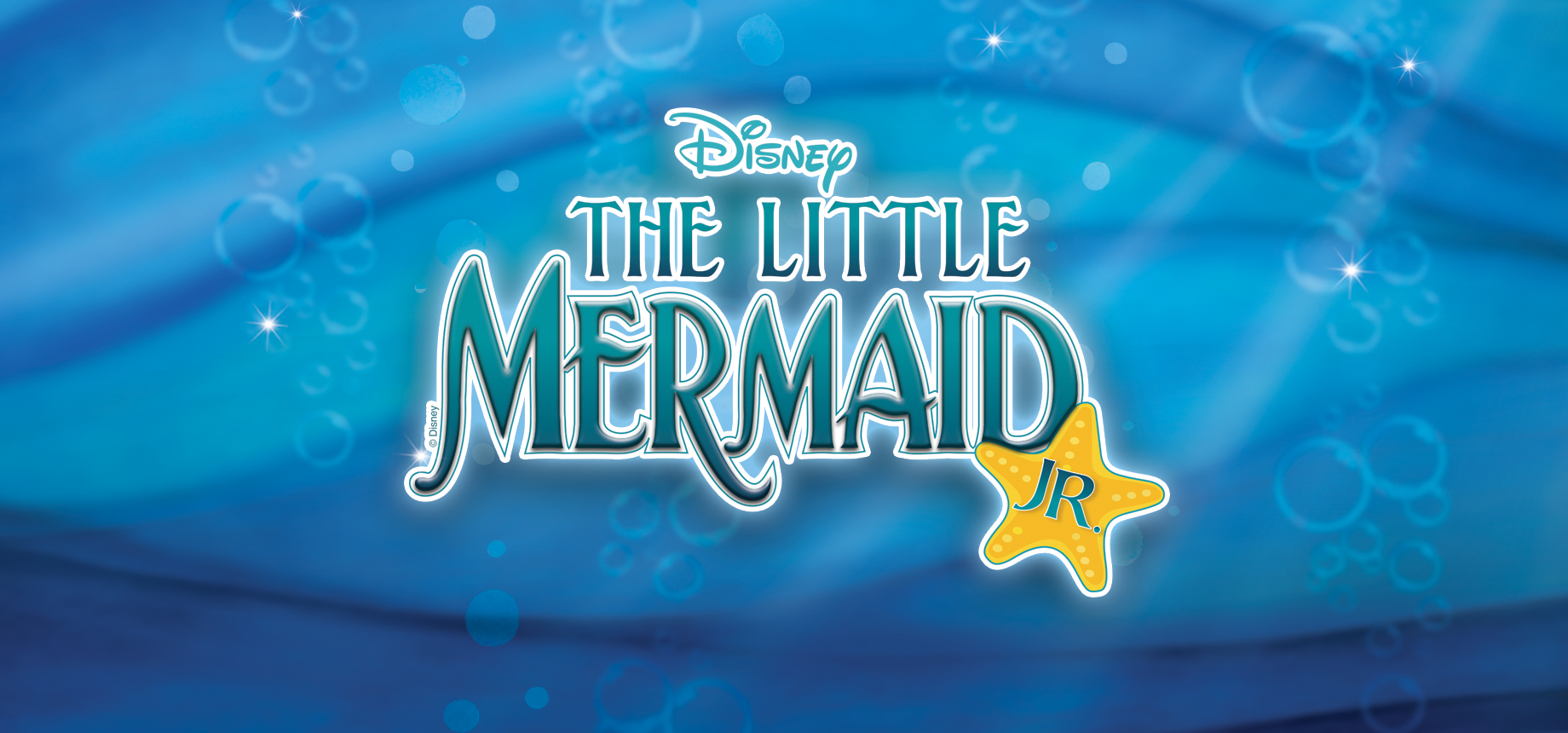 THE LITTLE MERMAID
JUNE 19TH - JULY 1ST | AGES 7-16 | $500
Final show dates- June 30th, 7pm | July 1st, 2pm & 7pm
Journey "under the sea" with Ariel and her aquatic friends in Disney's The Little Mermaid JR., adapted from Disney's Broadway production and the motion picture (featuring the enormously popular Academy Award-winning music and delightfully charming book and lyrics). Based on one of Hans Christian Andersen's most beloved stories, Disney's The Little Mermaid JR. is an enchanting look at the sacrifices we all make for love and acceptance.
In a magical underwater kingdom, the beautiful young mermaid, Ariel, longs to leave her ocean home — and her fins — behind and live in the world above. But first, she'll have to defy her father, King Triton, make a deal with the evil sea witch, Ursula, and convince the handsome Prince Eric that she's the girl whose enchanting voice he's been seeking.
Written to flow seamlessly between land and sea, Disney's The Little Mermaid JR. provides plenty of opportunities to bring these locations to life through creative movement and configurations. The fantasy of being underwater means your entire cast and crew can let their imaginations run wild.
SUMMER THEATER CAMPS
The annual Summer Theater Workshop offered by the Smyrna Opera House is designed for students ranging in age from 7 to 19 years old.  The workshop spans a two-week period each summer, bringing children together who have an avid interest in improving their theater skills while learning new ones! 
Under the direction of Chloe Boggs, the camp's focus on the basics of acting will culminate in a performance on the final two days in which all students are equally cast. 
The Smyrna Opera House Summer Theater Workshop's goal is to bring children together who love the performing arts, hone their theatrical skills, culturally enrich them, and ensure each student has a great deal of fun along the way!
In the circumstance that spots sell out, you can request to be put on the wait list at admin@smyrnaoperahouse.org. Please provide your name, show interest, and your best form of contact. If we reach out to you about an open spot and do not hear back within 48 hours, we will assume you are no longer interested and will be taken off our wait list.